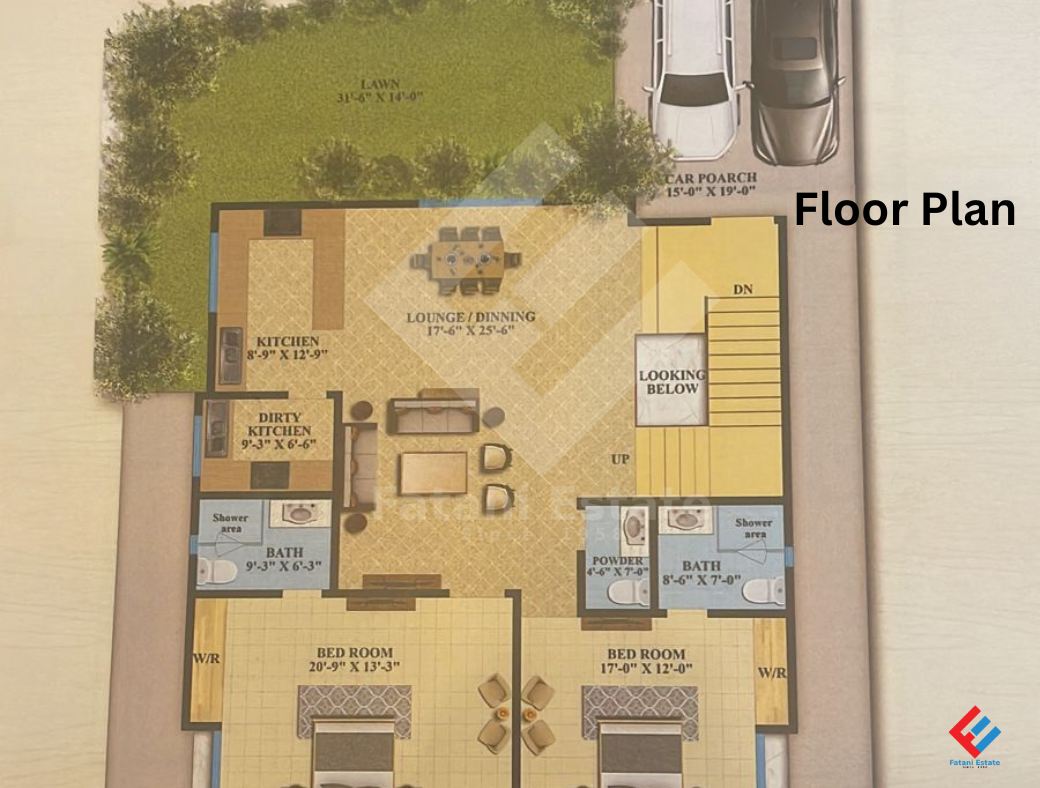 Houses for Sale in Kokan CHS Karachi
Are you in search of your dream home in the serene Kokan CHS Karachi? Look no further than Fatani Estate. Kokan CHS, also known as Kokan Society, is a peaceful residential enclave offering a unique blend of modern amenities and tranquil living. Whether you're a discerning homebuyer or a shrewd investor, Kokan CHS presents a range of real estate opportunities. Our thoughtfully selected properties in Kokan CHS include charming houses tailored to a variety of preferences, from contemporary gems to classic dwellings. Allow our experienced real estate experts to guide you in finding the perfect house for sale in Kokan CHS Karachi that seamlessly matches your lifestyle and budget.
Embrace Tranquil Living in Kokan CHS Karachi
Kokan CHS Karachi is known for its serene environment, making it a desirable choice for those seeking a peaceful abode. The demand for houses in this area remains steady, owing to its well-planned infrastructure, safety, and accessibility to various amenities. If you're in pursuit of your ideal home, Fatani Estate is your ultimate destination. Our seasoned team of real estate professionals specializes in helping you find the perfect house for sale in Kokan CHS Karachi. We are dedicated to ensuring your home-buying journey is smooth and enjoyable, allowing you to experience the epitome of tranquil living in this remarkable neighborhood.
Explore Real Estate in Kokan CHS Karachi
In addition to houses for sale, Kokan CHS presents various real estate opportunities. Whether you are looking to buy or invest in this peaceful community, Fatani Estate is your trusted partner. Our expertise extends to understanding your unique requirements and assisting you in discovering the ideal property in Kokan CHS. We can guide you to the perfect houses for sale or investment that matches your vision of comfortable living and financial aspirations. When it comes to real estate in Kokan CHS Karachi, we are committed to providing you with an exceptional and fulfilling experience.